Aflac insurance agents can take advantage of the Aflac employee platform, available at my.aflac.com, soon after they are hired. This provides Aflac agents with flexibility and the possibility to manage their work remotely. To access your personal MyAflac employee account you must complete the Aflac agent login procedure.
In this guide, we offer a walkthrough of the Aflac login procedure for agents, as well as troublehsooting tips and contact information. The login instructions will cover the basic sign in procedure, as well as the mobile sign in procedure.

Aflac Agent Login Instructions
Upon registering for an Aflac employee account, you should receive an email with a link. This link will allow you to activate your Aflac employee account. Once the account is active, you can follow the steps below to login to your account.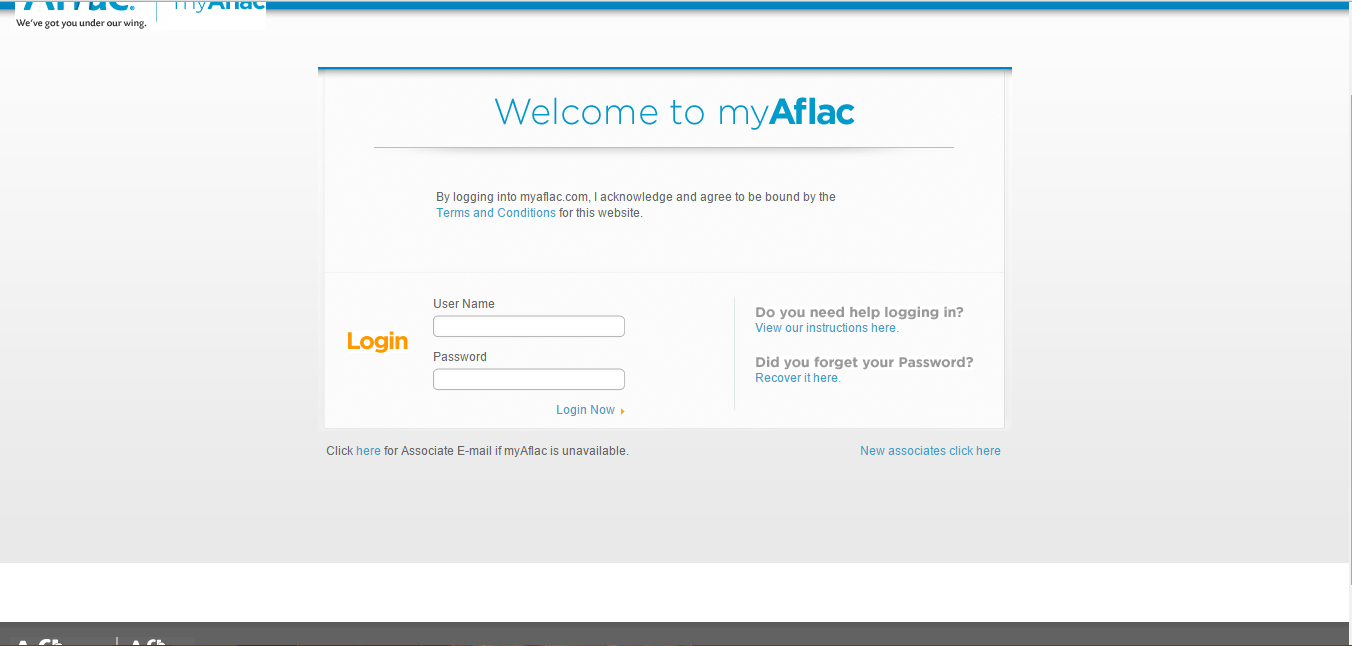 The my.aflac.com login page
Open the main Aflac website, www.aflac.com
Note the "Log In/Register" link on the right side of the screen. Click on the small arrow to open a drop-down menu.
Select "Agent," the last option in the list to be redirected to the my.aflac.com Aflac login page.
Write your username in the first box of the Aflac agent login menu. Your username is the first half of your Aflac email, before the @
Enter your Aflac account password in the second field.
Click "Login Now" after entering your Aflac agent login credentials.
Aflac Agent Mobile Login Instructions
You can access or your Aflac agent account through a mobile device as well. At the moment, there is no official Aflac employee app. To open your agent account, follow the steps indicated below:
Open the www.aflac.com website on your mobile browser.
Tap the "Log In/Register" link and select the "Agent" option
Type your Aflac username in this first field of the login menu.
Type your Aflac agent login password in the field below.
Tap "Login Now" to verify your credentials and access your account.
Aflac Contact & Support
If you have trouble figuring what your Aflac agent login credentials should be, you can take a look at the Aflac login help page for details. In case you cannot remember your password, or would like to change your password for security reasons, you can click the password recovery link. It is located to the right of the Aflac login menu at my.aflac.com.
For more information about the Aflac company visit www.aflac.com.
Aflac careers page: www.aflac.com/careers
Aflac customer service number: 800.992.3522
Aflac contact form: www.aflac.com/contact-aflac/contact-corporate-recruiting