This article will explain how to sign in to WM Total Rewards Login account on a desktop computer or any mobile browser. Moreover, if there are any available applications, we will explain how to use them. Consequently, it is a rewards program for Waste Management's service. In addition, customers can examine their service and manage their accounts via a portal.
WM Total Rewards Login Instructions
Signing into an account on the computer is a simple process. To do so, follow the steps found below:
To start, load up the my WM Total Rewards login site (www.mywmtotalrewards.com).
Then, enter the user ID in the field labeled "User ID."
And type your password into the field labeled "Password."
Lastly, click the big gray button that says "Log On."
Signing in to your account on the phone, the process is nearly identical.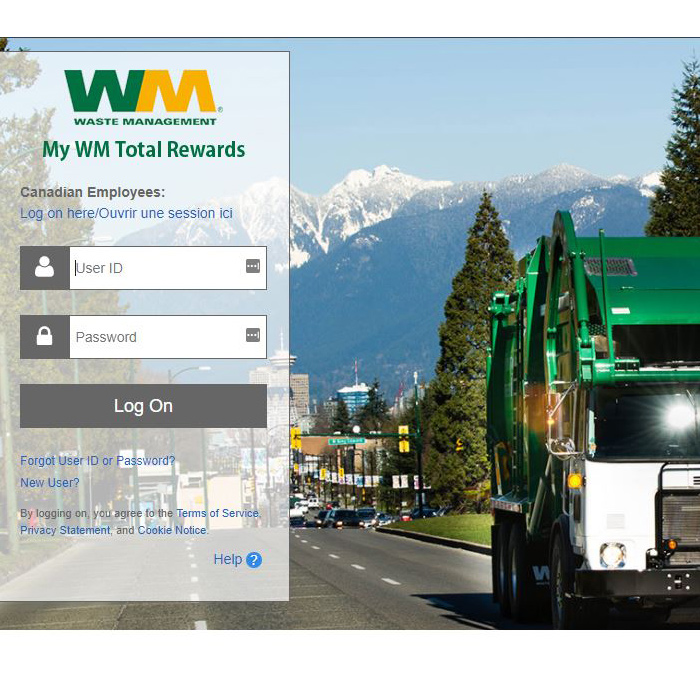 Mobile Login Instructions
Try to access the information from any location when logging into your account on a mobile device. Continue reading to learn how to do so.
To begin with, go to the my total rewards login wm site linked above on any mobile browser.
Additionally, enter the user ID in the field labeled "User ID."
Then, enter your password into the "Password" box.
Lastly, tap on the large gray button marked "Log On."
At the time of writing, there is, unfortunately, no app for WM Reward login. It is true both on Android and on Apple devices. Using the mobile site is every bit as simple and efficient as using an application. Get access to all of the features of the whole area, but on your phone.
Recommended Login Guide: Mayo Clinic Patient Login Guide
Company Contact & Support
Find help on the homepage if there is any problem logging into your account. There is a link labeled "Forgot User ID or Password?" click it when your username or password is forgotten. Be guided through the important steps to retrieve the information.
Any additional questions about accessing the WM Total Rewards login portal? Don't hesitate to contact Waste Management using the information provided below.
Waste Management Phone Number: 800-964-3373
Waste Management Contact Page 
WM Mailing Address: Waste Management Benefit Center, P.O. Box 1449, Lincolnshire, IL 60069-1449