If you work at Fort Wayne Community Schools, you own a FWCS webmail login address as part of your employee benefits. The Wayne webmail can be used to keep in touch with other employees from the school. The FWCS online employee webmail is hosted on the Microsoft Office 365 platform, so you can expect the login process to be pretty simple.
This guide will walk you through the steps to access your FWCS webmail account with ease.
FWCS Webmail Login Instructions
FWCS employees will definitely need to use the company webmail services to maintain communication with their coworkers and superiors. On average, there are thousands of employees that work for Fort Wayne Community Schools, so a reliable FWCS webmail is needed.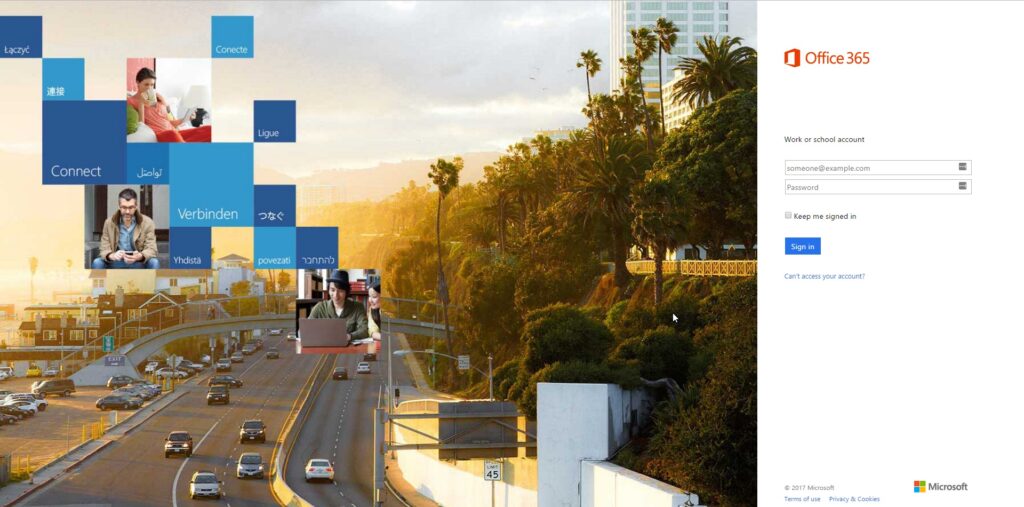 If you have prepared your FWCS Webmail address and password, go ahead and start with these steps:
1. Go to the FWCS Office Email at https://mail.office365.com/
2. The login process for accessing your FWCS webmail is made through Microsoft Office 365. Shown in the picture above, there are 2 fields. Click the first one and enter your e-mail.
3. By pressing "Tab", you can switch to the next field, or do it manually with a click. Once it's selected, write in your password.
4. Click the blue button that reads Sign in.
FWCS Webmail Login Instructions For Mobile
To access the FWCS employee online platform through a mobile device, you need to follow a bit modified set of instructions. Here's how:
1. Go to their official page. You can access it through this link https://www.fwcs.k12.in.us/.
2. Once it loads, in the right top side of the screen, you will see a grey button with 3 horizontal lines (hamburger). Tap on it.
3. It will open a menu where you need to locate "Employees" underlined button, which you again need to tap.
4. Navigate to the bottom of the page and locate the "Services" category. Under it, you will find a list. Press the first item called "FWCS Office Email"
After the new page loads. Use the generated form to enter your data.
Press on the first field box, and type your given email address.
Use the following field to write the personal password.
Complete the process by tapping the "Sign in" button beneath.
Note: There is no mobile app for the FWCS webmail login platform.
FWCS Webmail Contact & Support
Here are issues that might occur when trying to complete the FWCS webmail login. This is why Fort Wayne Community Schools offer ways to work it out.
This is the page you can follow for additional information if you're an employee.
If you wish to contact the schools, use this link. It provides a list for each separate institution you can get in touch with.